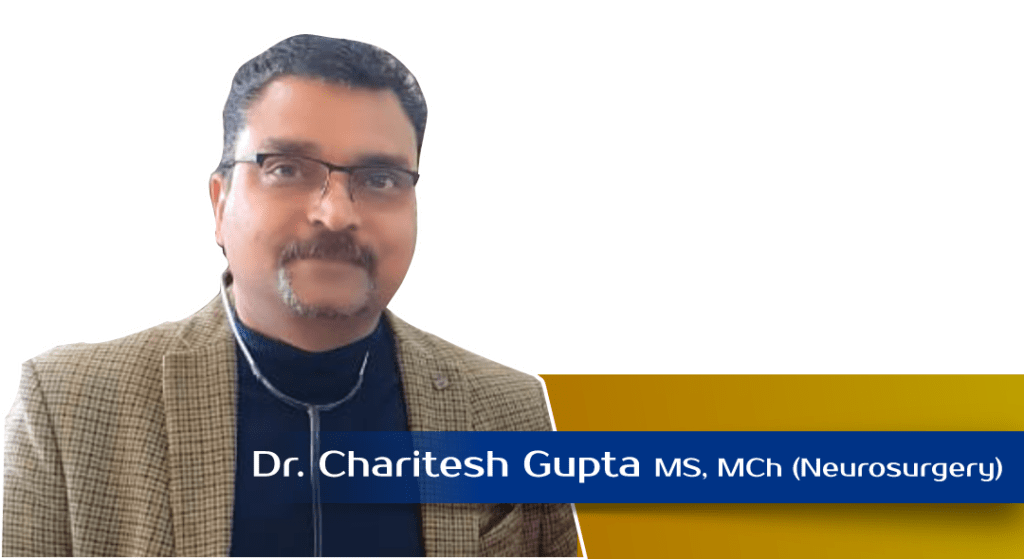 Dr. Charitesh Gupta MBBS, MS, Mch (Senior Neurosurgeon)
is a Guinness World Record Holder Neurosurgeon who holds more than 20 years of Experience in Neurosurgery & One of the Best Neurosurgeon in Dehradun Uttarakhand. Specialized in the Diagnosis and Surgical treatment of disorders of the Central and peripheral nervous system including congenital anomalies, trauma, tumors, vascular disorders, infections of the brain or spine, stroke, or degenerative diseases of the spine.
Neuro and Spine Clinic
A Complete Neurosurgery Clinic founded in 2019 by Dr. Charitesh Gupta a Top Senior Neurosurgeon in Dehradun. Neuro and Spine Clinic provides care across the spectrum of neurological disorders, including primary and metastatic tumors of the brain, spine, and nerves, pediatric and adult epilepsy, headache, facial pain syndromes, and associated disorders, movement disorders such as Parkinson's disease, essential tremor, and dystonia, cerebral palsy and spasticity, hydrocephalus, metabolic and mitochondrial disease, fetal and neonatal neurological problems, multiple sclerosis, stroke, cerebral aneurysms, brain and spinal vascular malformations, carotid stenosis, intracranial atherosclerosis; nerve and muscle diseases, including amyotrophic lateral sclerosis, peripheral neuropathy, myasthenia gravis and myopathies, sleep disorders, and mental/behavioral health disorders and chemical dependencies.